3 Immediate Questions Customers Ask With Your Marketing
There's a lot of unknowns in the marketing world for 2019.
Will Facebook and Google ads be even harder to run given the privacy controversials? Is LinkedIn becoming the new Facebook, powered by a robust B2B audience? Will voice be finally taking over as the next-big-thing?
Despite these exciting yet intimidating speculations, what could almost be guaranteed for the new year, is that the digital world will become even more saturated, more noisier, and more marketing messages exposed on a daily basis, which means your customers' attention span will once again be at record low.
To combat this inevitable prediction, here are the 3 immediate questions every human brain asks whenever faced with a marketing message, essentially every single time:
#1. What do you sell?
Yes this sounds extremely simple, but think about the last time you saw an ad and went "what the heck"?
Many of us grew up in an era where big brands like Coca-Cola present you 30-second of randomness on TV, conluded with their logo at the end.  Who can blame us as marketers to think that this must be the way to go!?
"Apple does it too and it must be working!"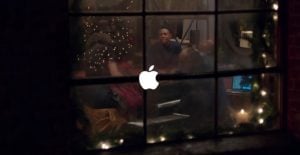 Truth is, if people fail to understand what you're selling quickly enough, they will just ignore you, regardless of the quality of your product. Challenge is, us business owners and marketers are palms close to our products and services, that we inherently fail to communicate because we assume people already know.
Here we are again. The "curse of knowledge" has once again successfully put businesses at stake.
It's important to stay clear from the mindset of big brands who have million-dollar advertising budgets solely on "branding" – essentially burning money on wherever the logo the seen.
The reality is 99% of us can't afford this kind of spending, so in whatever marketing you attempt to do, just remember – clarity is the name of the game.
Within 3-5 seconds on your website, if your customers can't tell what exactly you're trying to sell, they're going to check out. That means no more epic mountain photo with a single-worded tagline intended to "inspire":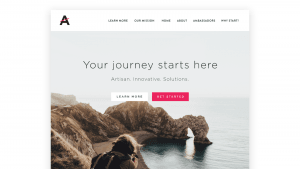 #2. How is this going to make my life better?
One of the primary functions of the human brain is to help you survive and thrive. Fortunately for the world we live in, most of us seldom have to think about staying alive, which means our brain is defaulted to help you win the day.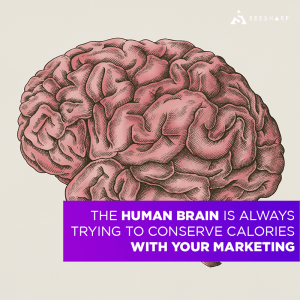 Customers decide to do business with us because they desperately want something they can't get on their own. They have all sorts of problems getting what they want, and can't wait for someone to guide them through and help them win the day.
It all sounds simple on paper, but you'd be surprised how many businesses don't get the fact that their ultimate job is to simply make their customers' lives better, instead of proudly holding up their "best" products.
People don't buy products, they buy better versions of themselves. They don't sign up for gym equipments, they are buying a fitter body shape. They don't buy beautiful houses, they are buying an impressive and comfortable lifestyle. They don't want to clarify their message, they just want business success.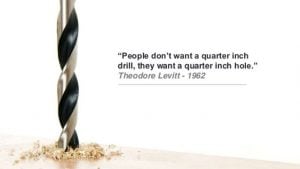 Whenever a brand fails to clearly articulate a picture of success to their customers, no product feature will ever compile the human brain into a buying decision.
#3. What do I do to buy?
As mentioned in our last blog, companies are wasting an enormous amount of money on websites without a single call-to-action button.
Examples? "Buy Now", "Book Now", "Get a Quote Now", "Schedule a Meeting Now", "Claim Your Discount Now"…
Place that at the centre and top right corner of your website, and watch your sales go up.
Most importantly, beware of using passive language such as:
"Subscribe to our Newsletter" – no one cares about hearing news from you

"Contact us" – why ask for the extra click to your contact page where they can call you straight away?

"View our portfolio" – people want a human experience, not bragging rights

"About us" – how does knowing about you going to benefit their lives?
Some of you may turn around and resist the idea of being a salesperson who's asking for money all the time. What you're saying to your prospects though, is that you're not confident in your products, and you're too embarrassed to ask for the sale.
Food for thought.
Unless you call people to an obvious action, they won't take action.
Thou Shall Not Fear 2019
Like it or not, the marketing world is set to once again evolve in 2019. Algorithms will be updated, ads will be more expensive, there will be new platforms, some of your great ideas and campaigns will end up a disappointment…
Regardless, how the human brain receives and questions business communications will never change, as it has been for centuries.
Internally in SeeSharp, we call this "The Grunt Test". When the right words are chosen and the right flow established in your marketing, a caveman, even your grandmother, should be able to process "what do you sell", " how is it going to make my life better", and " what do I do to buy" in seconds. 
Whether it's Google, Social Media, AR and voice emerging in 2019, or AI becoming mainstream, as long as you're able to hijack the brain with these 3 fundamental elements in your marketing in whatever shape or form, there's no reason to fear for any upcoming technological change in 2019 and beyond.
You may be reading this blog, and have quickly come to the conclusion that your messaging is yet to hit the mark, and you're wasting energy, time and money merely creating noise. Maybe it's time to shift the focus from keeping up with the digital world to a fresh beginning with clear and concise communication that actually speaks into your customers.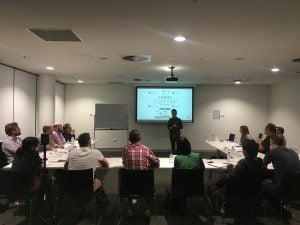 Every month, we meet with dozens of business owners and marketers in our Marketing Makeover Workshop to establish clear marketing messages so customers can finally engage.
Digital Marketing is just plain psychology. Come join us to discover the inner-workings of your customers' buying behaviour, so they will gladly let you take their money. 
Sign up to our upcoming workshop in 2019 and revolutionise your marketing today!