How An Ex-Convict Taught Us About Getting Attention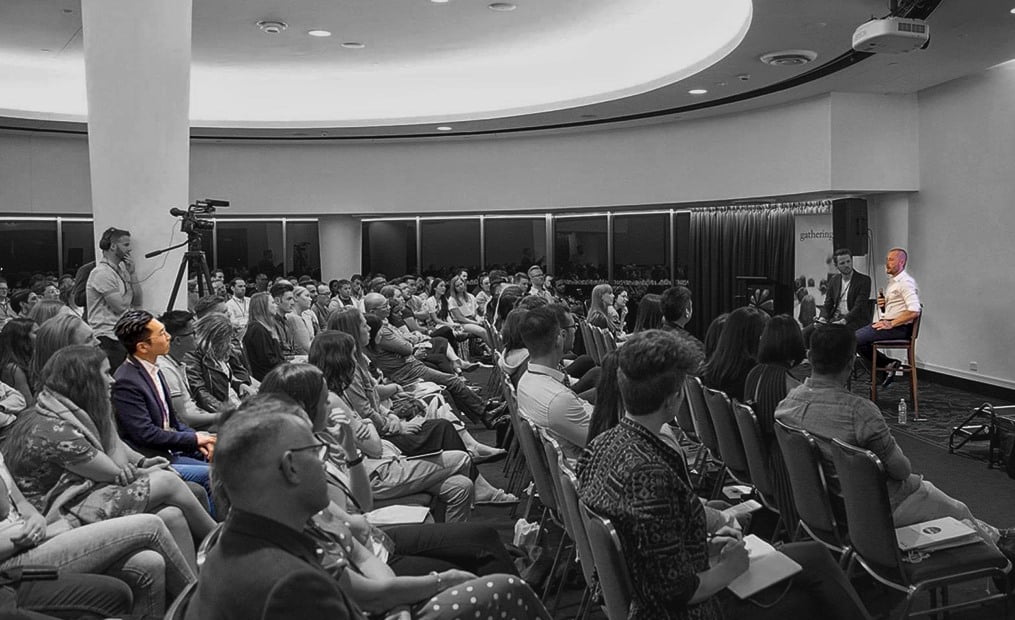 How to get a standing ovation, taught by an ex-convict.
I was at a conference featuring high level politicians and CEOs of billion dollar corporations, and it was yet another classic business festival. Curtesy handshakes, smart speeches, business show-and-tell's, just business as usual when life was normal.
At one point Mr. Politician tricked the audience into giving him a standing ovation. I don't remember what he said, but I stood willingly. It worked.
But everything changed when this guy took stage. We'll call him Bob.
Bob's life story would make the screenplay of any Leonardo DiCaprio movie. A life full of wrong decisions, agony, jail time and redemption. Though Bob was no gifted speaker. No big words, his keynote was full of awkward pauses, he was clearly intimidated by the occasion.
Bob broke all the rules of communication and went way overtime. But no one cared. The audience was still leaning in after 90 minutes of problem-filled self reflection from an ex-convict. The crowd feared missing any moment as if Les Miserable was performing live on stage.
Like any good movie, Bob finished with a climactic scene of him finally find love and meaning, now graced with a beautiful family. It was an irresistible picture to weep to. I had to find tissues.
Everybody was on their feet within seconds as Bob came off stage. The loud applause lasted forever. People were cheering because the hero finally wins the day.
I can hardly remember anything else about the entire event, but Bob's story will be one that I will recall for life. It had nothing to do with his choice of words or slick PowerPoint slides, which he had none. It worked because it triggered empathy.
Bob taught me so much about how to get the spotlight without asking for it.
In business, communicators who spend valuable time showing off their interesting personalities or clever ideas will just turn people off. While everyone is said to "be helpful", most just end up being passive aggressive about how egotistic they are.
That's why most Instagram stories, Facebook ads, LinkedIn post, Google Ads, and email marketing are just spam to the public. What a waste of advertising dollars on targeted eyeballs who couldn't care less!
We'll get the attention we deserve when we show understanding of our customers' problems. As a guide, we are to assure them they have what it takes to become a hero, and present that proposition with precise clarity.
Empathy over authority. Thank you, Bob.